We want to create joyful moments for you to remember.
With us you'll experience an entertaining, and down-to-earth wine tasting. Because happy moments rise above the boring routine.
We leave politics, religion, and any divisive topic outside
the winery. We welcome everyone, without distinction, as long as you enjoy
wine... because if you don't we'll serve you water and that's a bit boring.
For same day tastings, please call +39 348 210 3911
Book Your Tasting Experience
3 Wines Of Your Choice

This is a perfect option if you are in a hurry but want to meet a winemaker and taste his wines. Pier will talk about the wines and answer questions you may have.
Price: €10 per person payable at the Winery

Book Here

4 Wines With Local Cold Cuts and Cheese

Do you love tasting cold cuts and cheese that locals eat? Then this is a perfect experience for you!
All products come from within just a few km from our winery!


Price: €25 per person payable at the Winery

Aperitivo is a happy state of mind.

This is what this tasting experience is about! We will make sure you have an Aperitivo the Veneto way, with local Cicchetti and our wines.



Price: €25 per person payable at the Winery

Book Here
Don't worry about cash, we accept Credit Cards!
Available only between November and April!

This experience will bring joy to your senses! Each wine you'll taste will have a local food pairing so you can enjoy wine and food as we do it here in our region. This tasting is about conviviality, being together, and enjoying the time in good company while enjoying 5 to 6 personalized wine and food pairings.
Price: €45 per person payable at the Winery
Book Here

We are here to make sure your party is one to remember!

Are you looking for a special place to celebrate a birthday, anniversary, or for a special family gathering? We may be the place you are looking for!

We offer the space and wine (and music, sunbeds, bbq, plates, cutlery, glasses), and for the rest, such as food, we'll agree separately based on your needs. 

Price: is variable based on your needs.
You can also get in touch using this form or by calling directly +39 348 210 3911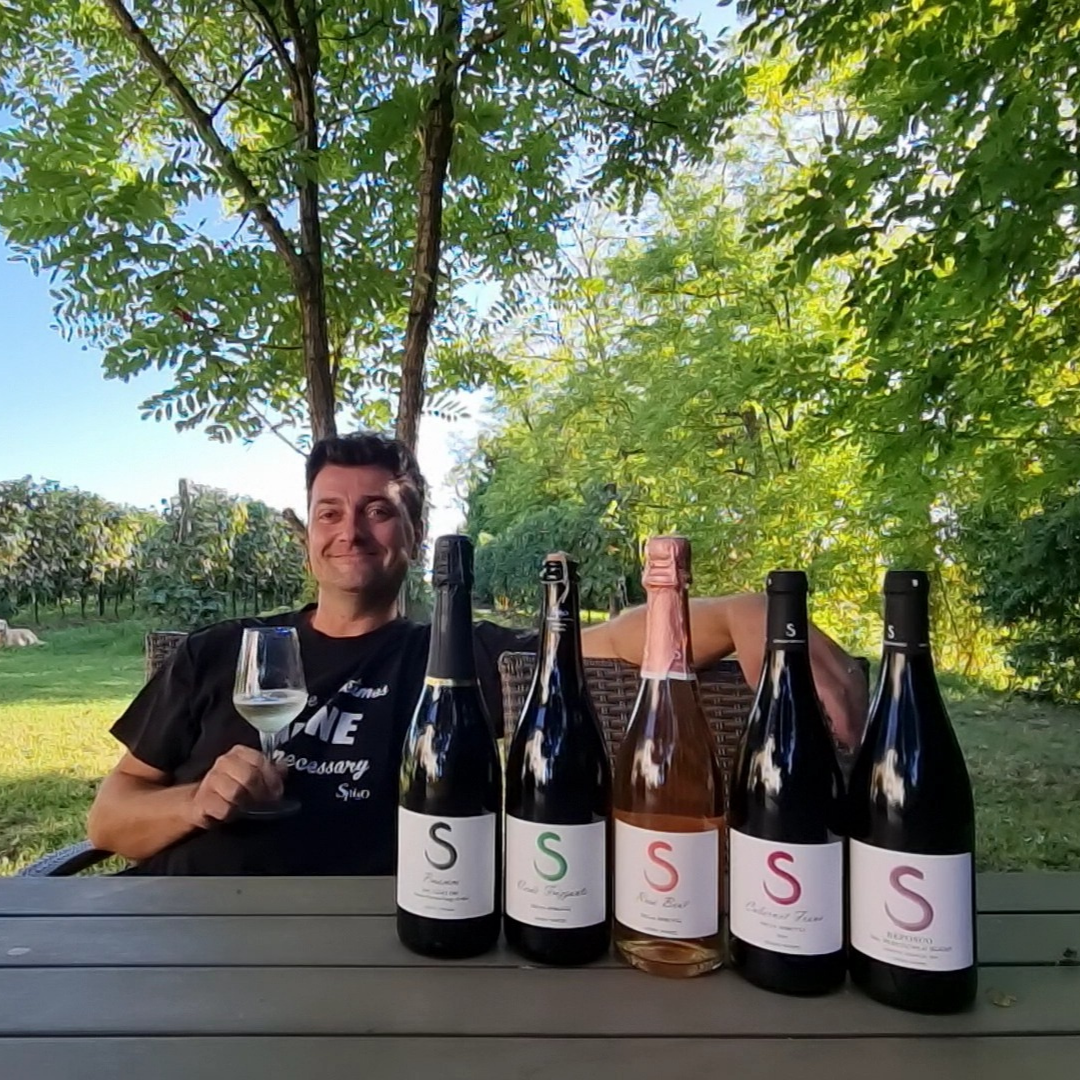 Meet your host!
Pier is the owner and the winemaker at Sfriso Winery.
He will share with you all the trivia behind every single bottle, and the pleasures and pains of our work.
Beware! You may also find yourself laughing at his stories!